An introduction to Induction lighting
The induction lighting is a new type of lamp with high lumen efficiency and long life time which meet the Global low carbon emission and green lighting requirements.
It saves a lot of energy and reduces the maintenance costs significantly. The applications show that the same visual effect is reached when traditional metal halide lamps or sodium lamps are replaced with lower-watt induction lamps. This results in a higher power factor, reduced cable size, reduced initial investment of the power line and the reduced operational energy consumption. The induction lighting has been used in many workshops, garages, streets and roadways etc. A large number of applications show that the use of induction lighting can save more than 50 % of energy consumption compared to the cost of running systems with metal halide or sodium lighting. The induction system and fixture are designed and manufactured by the same company for high reliability and performance.
Long life span — up to 5 years with guarantee.

Maintenance free, suitable for high ceiling workshops, industrial areas, sports stadiums, roadways, buildings where lamps are difficult to access.

No flash with soft and gentle lighting; CRI* more than 80 with excellent visual effect.

Its high luminary effect, low energy consumption and long life time makes it an excellent investment with pay-back in some cases less than one year.

Instant on and instant hot re-strike (VS long delay time of start and re-strike of HID lamps).

Driven by the electronic ballast with high power factor and low current to reduce the capacity of power distribution equipment (transformer and cable).

The dimmable range from 100 % of rating allows the application to work with many types of intelligent dimmers or control systems without compromising the lighting efficiency and colour rendering index to save energy.

*CRI. The colour rendering index (CRI), sometimes called colour rendition index, is a quantitative measure of the ability of a light source to reveal the colours of various objects faithfully in comparison with an ideal or natural light source.
To put it briefly; places that are hard to reach or in environments that require special attention and where operational cost is an issue; energy and maintenance
Car parks, roads, path-systems
Green houses
Aqua-Cultural production facilities
Floating vessels in rough environments (machine rooms, decks, rigs, etc.)
Airport hangars
In-door production and storage facilities
Q: Why choose induction lighting over other alternatives?
A: Because the complete fixture is maintenance free throughout its 100.000-hour lifespan and promises to reduce your energy costs by at least 50%.

Q: Why is induction lighting technology considered more environmentally friendly than others?
A: Again mainly due to the energy savings achieved but in addition to this, the mercury content within the induction lamp is in a solid form. This allows the lamp to be 100% recyclable.
Furthermore, because of the 100.000-hour lifespan that is provided, one would be required to change each conventional lamp fixture 5 times in that same period.

Q: How is the induction lamp performance affected by temperature?
A: Output capacity is more than 95 % while operating in temperatures between -40°C and 50°C (-40°F to 140°F).

Q: Are induction lamps resistant to vibration?
A: Yes - the fact that induction lamps are electrode less results in this technology being the ideal choice for environments that experience higher levels of vibration such as floating vessels at sea, bridges and tunnels.

Q: How much heat is produced by induction lamps in comparison to alternatives?
A: If you take high bay lamps for example, most existing warehouses are lit up by high pressure sodium and metal-halide 400W fixtures. The heat levels for both of these will range between 205°C to 484°C (600°F and 900°F). When you compare this to an induction lamp application which ranges between 24°C and 65°C (75°F and 150°F), the benefits becomes obvious.

Q: Are induction lamps ready for the European market?
A: Yes! Our products range between 220V to 240V and are already CE marked with a TÜV technology certification. Also an ATEX Certification for Zone 2 can be obtained.

Q: Where should you install induction lights?
A: Everywhere! They can be used in warehouses, arenas, gymnasiums, factories, bridges, tunnels, shopping centers, parking lots, supermarkets, oil rigs, container ships, ferries, greenhouses etc.

Q: Why should you choose induction lamps instead of other new efficient technologies like fluorescent T5 and T8?
A: Because induction lighting is considered maintenance free over its 100.000-hour lifespan. Compare this to the 25.000-hour lifespan T5 and T8 lighting offer.
In addition, induction lamps are 100% recyclable, unlike fluorescent lighting containing liquid mercury.
Last but not least, induction fixtures will operate on different sensor systems without affecting the 100.000-hour lifespan. T5 and T8 lighting doesn't.

Q: What quality of light will RDS induction lamps provide?
A: Color rendering index of 85+ with Kelvin temperatures ranging from 2720K - 6500K.
They will also provide 192 pupil lumens per watt.
Ancient technology invented by Dr. Tesla
No diodes. Just a small core of Amalgam being magnetized in a tube with a non-polluting noble gas
The result is frequency-free UV light transferred through a phosphor coating creating visible light - simplicity just lasts longer
Long life span: Average lifetime 100.000 hours, maintenance free, suitable for long time operation

High lumen efficiency: 70~98 lm/W

High colour rendering index: ≥80

Quick start: Instant start and re-strike

High power factor: >0.95

High-frequency operation: Comfortable, flickering free lighting for eyesight protection

Low Lamp Lumen Depreciation: Luminance maintenance rate ≥80% at 70.000 hours

Optional colour temperatures: 2720-6500K

Constant wattage output: The lamp's output power varies within 3% with the input voltage fluctuation ±10%

Strong adaptability: Operating ambient temperature -20 ~+50 degrees Celsius with enclosed fixture, lamp for -40 degrees Celsius available on special request

Dimming function: Compatible with intelligent dimming controls
RDS cares for people as well as for the environment!
That is why RDS induction lamps use amalgam – an alloy of metals in solid form as we know it from conventional dental fillings. The amalgam technology offers many advantages.
The most important advantage is that it minimises the impact on people and the environment at different stages of the lamp life cycle.
Do induction lamps contain liquid mercury?
No. Induction lamps use amalgam technology and non toxic noble gas instead. This combination is able to minimise the environmental impact at different stages of the product life cycle. The amalgam technology does not only protect people during manufacture and transportation, but - equally important – it also protects end users at the point of use.
Why is amalgam more eco-friendly?
The reason is that amalgam is a metal alloy that does not escape in case the light source breaks. Amalgam does not pose any health hazard to people and does not contaminate the environment. The use of amalgam makes the lamp easy and safe to dispose of at the end of lamp life. Add to this that neither land nor water is contaminated if the light source is not properly recycled.
Does amalgam contain mercury?
Yes - a negligible amount. At the same time, the amalgam technology has made it possible to create induction lamps with a magnificent light intensity and colour temperature.
The amalgam alloy contains a very small amount of mercury in solid form (less than 2 mg in each lamp). This is far less mercury than in other household items such as batteries (5-25 mg), conventional fluorescent tubes (>60 mg) or thermometers (500 mg).
The mercury content in a Red Dot Scandinavia induction lamp is thus far below the EU maximum level of 5 mg.
Is it safe if a RDS lamp is accidentally broken?
A broken induction lamp does not pose any health hazard or pollution problem as the induction lamp uses amalgam in solid form.
Simply handle a broken induction lamp in the same way as you handle broken glass.
Carefully scoop up the glass shards. Be careful not to get cut!
All parts of the lamp, including glass tube, amalgam and lamp housing, can be recycled. We recommend that you hand over these materials to the proper waste collection service for recycling.
Can amalgam be recycled?
Yes. Amalgam in solid form can easily be collected and recycled. Amalgam does not release any vapour, and it does not pose any health hazard to people or pollute the environment.
Mercury in general
Mercury is considered a naturally occurring, toxic substance that poses a health hazard to people and damages the environment. Fluorescent tubes depend on mercury vapours to operate. Thanks to modern technology, induction lamps deliver an excellent luminous intensity with amalgam - an eco-friendly form of alloy containing a negligible amount of mercury.
Liquid mercury poses a potential hazard to people as well as to the environment. Amalgam is in a solid form and thus poses no hazard, neither to people nor to the environment in the event of lamp breakage.
Replacement of 500W Halogen to 200W Induction lighting creates a better work environment - the light experience is better. The lamps have proven to be a longlasting solution and the operation cost is reduced significantly, not only in energy savings but also in terms of bulb replacements which is reduced to none.
An introduction to LED lighting
LED has value where induction lighting does not fulfill specific requirements. We have high quality LED products to offer.
Please contact us for futher information.
LED lighting
---
Photovoltaic Installations
We can supply a full range of high efficient solar panels, which can supply your business with green energy.
Solar energy is one of the most "green" sources of energy. Why? There is no waste and the production of the Solar Panels are CO2 neutral after less than 3 years compared to wind mills that require 8 years. The panels are noise-free and can be mounted on rooftops, backyards or in remote areas where people rarely come by.
We have identified what we believe to be the Best-in-Class producer. Our key factors are output, stability and life span. Without quality you may invest in an installation with solid on-the-surface data, but if it breaks down or decreases in efficiency, the investment may prove to be very bad. Hence, we support our offerings with a guarantee that runs during the repayment period. Depending on the state-guaranteed minimum price or market price assumptions we will pre-calculate a financial solution in order to satisfy the requirements of each individual customer.
Download our product sheet about solar panels or contact us for futher information.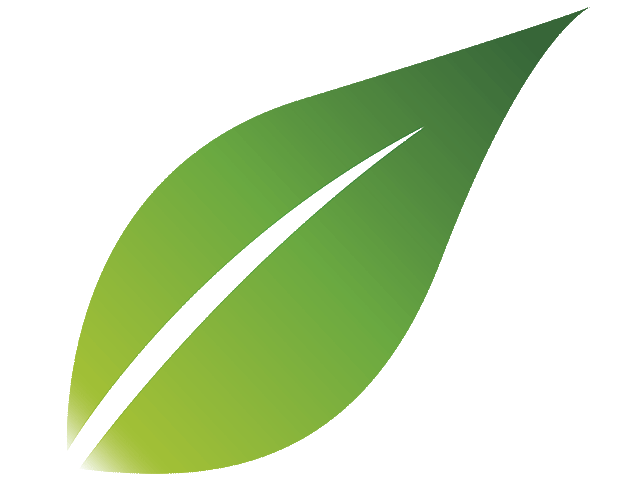 Go Green!
Red Dot Scandinavia sees energy saving and optimization as our goal to minimize carbon dioxide emission and reduce waste in general.
We always strive to find products that are recyclable in order to stand up to our motto Go Green! at all times.
An example is the induction lamps we represent, they are non-polluting and disposed correctly also recyclable. The components used in the lamps are fully safe for people, animals - both land and sea - and the environment.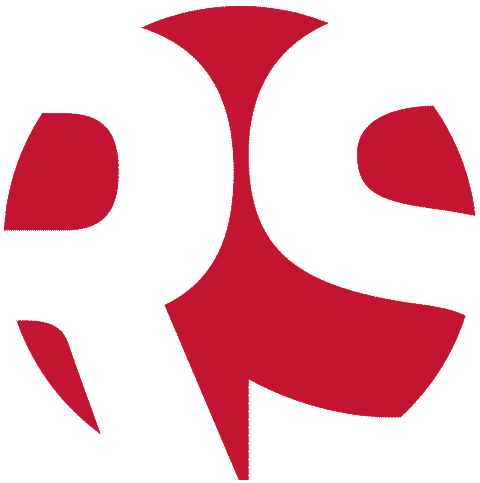 About RDS
RDS was founded on the idea of doing things better, not only for the costumer, but also for the climate.
We believe we can help companies to achieve economic benefits, and enhance Corporate Social Responsibilities.
Our motto is - Go Green! We strive to seek the most efficient and green products possible; this includes the products' life cycle and impact on the environment.
Kind regards,
The board of Directors.